Date/Time
08/11/2014 - 08/16/2014
10:00 am - 4:30 pm
Categories
Location
The Jazzschool
This event is SOLD OUT.
Price: $850
For more information:
510-845-5373
Official Website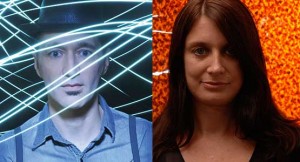 This six day event is designed for intermediate to professional level singers who want to raise the bar, exploring their artistic voice while developing a deeper understanding of technique and working with a high level band. It culminates with a performance open to the public on August 16th.
Each day begins at 10am and goes to 4:30pm. From 4:30 to 6:30 students can meet privately with the members of the band to fine tune their arrangements and relationship to the instrumentalists. Aside from the group lectures and exercises, students receive one private lesson with Theo Bleckmann and one with Laurie Antonioli.
Going into our fourth year, the "camp" has been a grand success, selling out and populated with students from around the world.