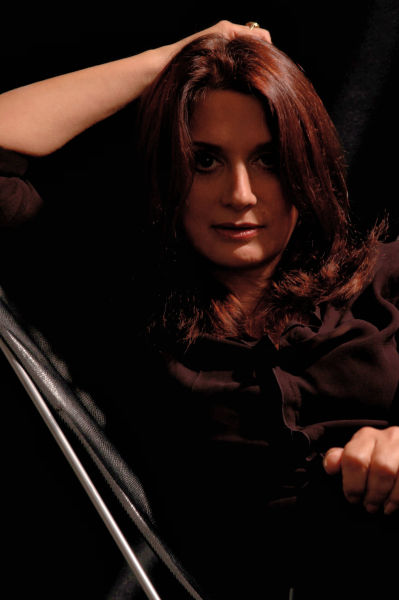 "THE CONSTANT PASSAGE OF TIME"

Laurie Antonioli is one of the era's definitive jazz vocalists, but she's got a little rock 'n' roll in her soul too. Her new album The Constant Passage of Time expands her creative purview with an emotionally trenchant program focusing on her collaborations with state-of-the-art jazz composers and new arrangements of tunes by iconic singer/songwriters Joni Mitchell, Neil Young, and Sheryl Crow.
It's the latest in a series of albums created with her American Dreams band, a superlative quintet featuring veteran reed expert Sheldon Brown, guitarist Dave MacNab, pianist Matt Clark, drummer Jason Lewis, and bassist/recording engineer Dan Feiszli (taking over for the late John Shifflett, the ensemble's original bassist). The arrangements cover a lot of gripping musical ground, making particularly brilliant use of Brown's bass clarinet and the stinging fretwork of MacNab.
"This project, like my others, is crafted around the players in the band," says Antonioli, who has recorded regularly, and to critical acclaim, since returning to the Bay Area after a four-year stint running the jazz vocal program at Austria's KUG University. "While still living in Europe I knew I wanted to find the right guitarist, and Dave is it. He can play anything and I'm happy to feature him more on this record.
"Matt Clark has been by my side in both the classroom and in my band for many years—we started working together in 2000. His knowledge of popular music runs deep, and he also happens to be a Joni and Neil Young fan aside from being a kick-ass post-bop pianist. Sheldon Brown is the person I've known the longest, having been in bands together since the mid-80s."
The album takes its title from a line in Antonioli's ache-filled lyrics for "Longing for You," a collaboration with pianist/keyboardist Russell Ferrante that grew out of their performance at Berkeley's California Jazz Conservatory (where Antonioli runs the respected jazz vocal program). With its 5/4 meter and sinuously evocative melodic line, the song sets the mood for an album suffused with the bittersweet consciousness of time's heedless forward momentum, a fact that's been on Antonioli's mind.
"In February 2018 I recorded two albums worth of material at Fantasy Studios, I turned 60 in March, and celebrated 20 years of recovery from a brutal addiction in April. In December I welcomed my second grandchild into the world while continuing my work at the California Jazz Conservatory," she says. "Recordings mark time and document the moment. Recordings are 'fixed' in that they stay put. In life, change is a constant, and our internal landscape is always evolving which is reflected in the music. "
Being at Layla's birth inspired Antonioli's love-besotted lyric for guitarist Nguyên Lê's tune "Bee," which was rechristened with the baby's name. It's a tender conjuring laced with mysterious harmonic undercurrents, spare and full of receptive space. Her work with German saxophonist Johannes Enders is similarly striking. On the ever-evolving "Moonbirds" she's shadowed by Brown's slinky bass clarinet, while on "Highway" MacNab's sinewy guitar serves as fuel for a late-night road trip through forbidding territory.
The concluding collaboration finds Antonioli returning to pianist Paul Nagel's music with the beguilingly folky "And So It Is," a piece from a beloved 1999 trio album NLS with John Shifflett and Jason Lewis. "I wrote lyrics to that entire record when I was in my first year of recovery in Seattle," she says. "John's 'Down to the Sea in Ships' became 'Holy Water' on the Foreign Affair record, and Paul's 'Stimulus Plan' and Jason Lewis's 'Under Consideration" are on my American Dreams record."
The Constant Passage of Time expands on the musical worlds Antonioli introduced on both 2010's American Dreams and 2014's acclaimed Joni Mitchell project Songs of Shadow, Songs of Light (both on Origin Records), an album praised by the legendary Mitchell herself. It's no coincidence that at the center of Constant Passage are the sly medley of "Harry's House" and "The Arrangement" and a beatific version of the rarely covered "Love" from 1982's majorly underrated Wild Things Run Fast "which is Joni's adaptation of 'Corinthians 13,'" Antonioli says. "It goes without saying that Joni is simply one of the greatest composers and lyricists of modern music."
No piece on the album rocks harder than Sheryl Crow's "Riverwide," a song that's been part of Antonioli's repertoire since 2003. For the album she and MacNab came up with a hard-charging new arrangement in 4/4, complete with spirited background vocals. She closes the album with Neil Young's irony-haunted "Don't Let It Bring You Down," a piece that she used to sing as a guitar-strumming singer on the coffeehouse circuit in the late 1970s. It's a track that practically begs for Antonioli to turn her full attention to Young's vast songbook.
A Bay Area native, Antonioli started playing guitar and writing songs as a teenager in the early 1970s, inspired by Neil Young, James Taylor, Jimi Hendrix, and particularly Joni Mitchell. She caught the jazz bug listening to her grandmother's 78s of Nellie Lutcher, the jazz pianist and vocalist whose sassy style resulted in numerous R&B hits in the mid-1940s. Her investigations led her to Betty Carter, who inspired Antonioli to sing standards and improvise.
She spent two fruitful years at Mt. Hood Community College's pioneering jazz vocal program in Portland, Oregon, absorbing the seminal recordings of Charlie Parker, Dizzy Gillespie, Miles Davis, John Coltrane, and Lee Morgan while soaking up musical wisdom in person listening to the brilliant vocalist Nancy King. Back in the Bay Area, she had a chance to put her rapidly maturing scat chops to work at 20, when Mark Murphy started inviting her to sit in at his weekly gig at The Dock, a music spot in Tiburon.
"Nancy and Mark used their voices as instruments; both of them are improv masters. As well, I loved that they could touch a listener so deeply with a lyric," Antonioli says. "I didn't sing with Nancy, but Mark was very generous on the bandstand, and welcomed me to jump on stage, take solos, and interact with him whenever I was at his gigs. It was this bebop-centric music that led me to Pony Poindexter."
A marvelous saxophonist, deft vocalist, and dedicated entertainer, Poindexter provided Antonioli with invaluable bandstand training and insight into the jazz life. The New Orleans-born musician had cultivated an avid following in Europe, where he had lived for much of the 1960s and '70s. He recruited the 22-year-old Antonioli for an extensive European tour that turned into an eight-month sojourn in 1980.
"Pony taught me a bunch of music in the oral tradition—Bird, Diz, Earl Hines," Antonioli says. "It was mostly he and I singing in tandem, at breakneck speeds. I got to sing one song each set that had lyrics and I'd usually do a ballad. 'Left Alone,' composed by Mal Waldron and Billie Holiday, was a favorite. I was sitting at the bar at the Domicile Jazz Club in Munich one night and suddenly Mal was sitting next to me."
Antonioli recorded her debut album for Catero Records, 1985's Soul Eyes, a ravishing duo session with piano great George Cables (the title track features Mal Waldron's lyrics for his oft-played standard, which he gave her after hearing her sing in Munich; Laurie was the first vocalist to record Mal's lyrics). Throughout the decade, she was one of the region's most visible singers, booked at leading venues and festivals with her own band, performing regularly with Bobby McFerrin, and sitting in with luminaries like Tete Montoliu, Jon Hendricks, and Cedar Walton at Keystone Korner. She forged particularly close ties with Joe Henderson, a creative relationship that lasted some two decades until his death in 2001.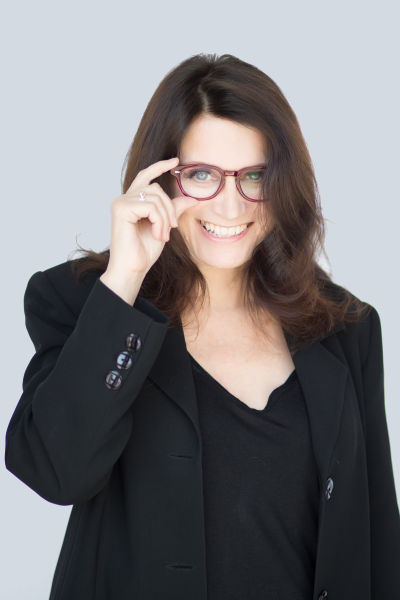 "I'm so grateful I got in at the tail end of that scene with so many of the original, historic players," Antonioli says. "Teaching as much as I do, I try to make sense of things I learned through osmosis so I can pass it on to my students."
Derailed throughout the '90s, Antonioli started to rebuild her career with her second album, 2004's Foreign Affair, a bracing blend of post-bop jazz and Balkan music created with players from Serbia, Albania, Germany, and the U.S. A collaboration with bassist Nenad Vasilic, the project draws on her Montenegrin roots, as well as her love of the Bulgarian Women's Choir.
In 2005, her long-running partnership with piano legend Richie Beirach culminated with the release of The Duo Session (Nabel Records), a critically acclaimed album featuring Miles Davis jazz standards and Antonioli's lyrics set to the pianist's compositions. "The quality of this record is almost unrivaled," Concerto Magazine wrote. "And if we were to hear something better we'd have heard the new Ella."
A decade later Antonioli and Beirach documented their ongoing collaboration again with Varuna, a breathtaking collection of reimagined standards, spontaneous inventions, and Beirach originals featuring Antonioli lyrics. The album continues an intermittent but always probing musical conversation stretching back three decades, a creatively charged relationship fueled by mutual musical admiration.
"Laurie is the real deal," Beirach says. "She got a rich, elegant colorful alto voice, great intonation, and amazingly creative and spontaneous phrasing. But most of all she possesses that unteachable, unexplainable element of humanity deep down in every note she sings."
The admiration of her illustrious peers is what brought Antonioli to Europe. At the recommendation of her early mentor Mark Murphy, KUG University hired her as a professor for the vocal jazz department in 2002. Founded by Sheila Jordan, the prestigious program has been led a succession of vocal masters, including Jordan, Murphy, Andy Bey, and Jay Clayton. In the summer of 2006, Antonioli returned to the Bay Area to run the Vocal Jazz Studies program at Berkeley's California Jazz Conservatory.
She gained widespread attention with the release of 2010's American Dreams, a project encompassing unlikely jazz fair like the cowboy lament "Dreary Black Hills" and "America the Beautiful" and her collaborations with Austrian pianist/composer Fritz Pauer, best known to American jazz fans as the longtime accompanist of trumpet legend Art Farmer. The album served as a potent reminder that Antonioli is a major talent, an artist with a global vision rooted in American soil.
With The Constant Passage of Time she adds an enthralling new chapter to a body of work that has earned Antonioli a spot in the jazz vocal pantheon. As the title suggests, she's making up for opportunities that passed her by when she couldn't take advantage. "I'm playing catch up," she says. "I needed a body of work and every time I do a concert there's new material. As long as there are new songs to sing, I'll probably keep recording—I love the studio and enjoy marking time through music."  •